About Us
Hello! My name is Kelvin Reaves and I am 46 years old and a resident of Potomac, MD. I have been in the real estate business since 2003, am a proud member of Kappa Alpha Psi Fraternity, Inc., the National Association of Realtors, and the Greater Capital Association of Realtors.
I received my bachelor's degree in history from University of Maryland at College Park, then went on to attend The American University's Washington College of Law, where I received my Juris Doctorate. While receiving my legal training, my focus was on business development and real estate law. I am licensed to practice law in the District of Columbia, Maryland, and Connecticut.
After law school, I had the pleasure of clerking for the Honorable DeLawrence Beard, Chief Judge of the Montgomery County, Maryland Circuit Court. After my clerkship, I practiced law as an associate for Bennet & Bennet, a law firm in DC focusing on telecommunications law. After three years of practicing law, I began the transition in to real estate by organizing groups of investors to acquire properties in the DC Metro area. After a few transactions, I knew that real estate was my passion and that I needed to fully make a career change. I took the leap and left the practice of law, joining Long & Foster as a real estate agent. I am currently a licensed real estate agent in DC, Maryland and Virginia.
After working for Long & Foster for nearly a year, I decided to join ReMax Allegiance in Washington, DC on Capitol Hill. I worked for the #1 ReMax Sales Team in Washington, DC for two years. Subsequently, for several years I ran a team of ten agents and administrative staff, until returning to my roots as an independent agent until April 2019. I recently joined RLAH Real Estate in an effort to join forces with a brokerage that has been able to keep up with the rapidly evolving market in terms of technology, client service, and future vision for the industry. The truly outstanding part of RLAH is the direct support they provide all of their agents. Their business model provides agents with the tools that allow for client service and a client-focused culture that is unprecedented. From top management to administrative staff, everyone is accessible, knowledgeable, and incredibly helpful. Their technology, combined with incredibly high standards of communication and integrity, has resulted in a cohesive, modern, efficient brokerage that is truly top notch.
A little known fact about me is that I owned my own motorcycle apparel company early in my career, traveling the world to promote the business. At the beginning of my real estate career I focused primarily on residential sales, while more recently I concentrated on development projects. Having achieved success within both sectors, I am excited to combine my expertise within each field to partner with RLAH Real Estate and begin the next chapter in my professional journey. My legal and entrepreneurial backgrounds, combined with my involvement in development, have made me extremely familiar with the finer points of a deal. I understand real estate "holistically" and possess a keen sense for all aspects of a transaction, including contract negotiations and anticipating/dealing with potential issues quickly and efficiently. I value trust above all else and enjoy working with first-time homebuyers and seasoned investors alike.
I like to think that I am easygoing and do my best to inject fun and humor into what can be a very emotional process. I always works tirelessly to achieve the best possible outcome and am excited to leverage my years of unique and varied experience to help clients achieve their real estate goals.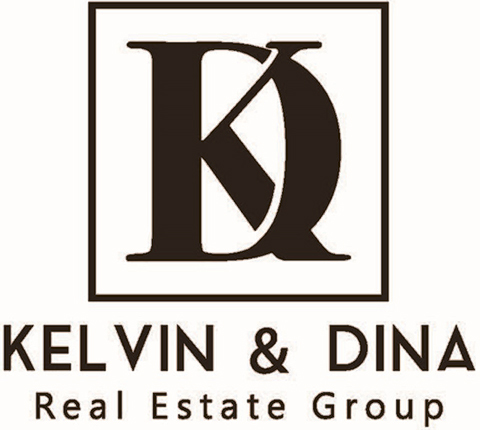 RLAH Real Estate
Chevy Chase Office
4600 N. Park Avenue #100, Chevy Chase, MD 20815
KELVIN & DINA REAL ESTATE GROUP
REALTOR®
MD License Numbers: SP98359359